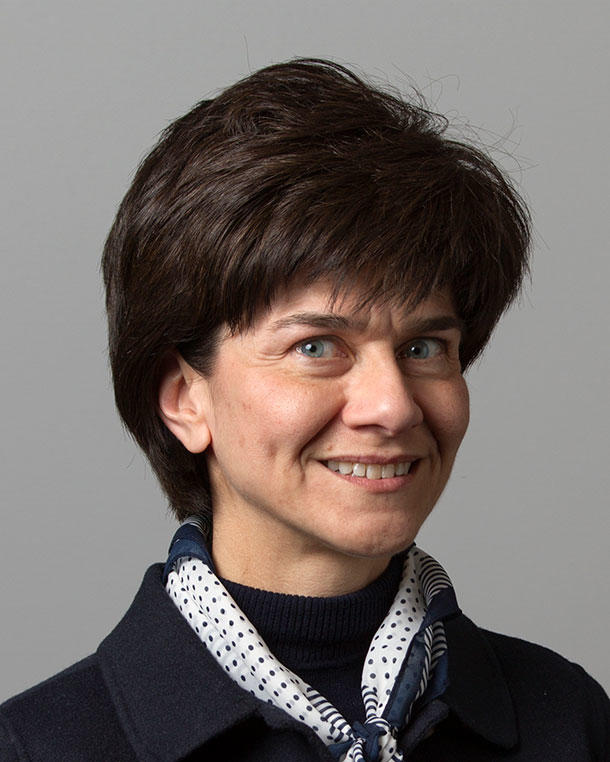 Maria Teresa Landi, M.D., Ph.D.
Division of Cancer Epidemiology & Genetics
NCI Shady Grove | Room 7E106
Biography
Dr. Landi received an M.D. with honors from the University of Milan, Italy, and was trained in oncology and general medicine at the San Raffaele Hospital, University of Milan. She received a Ph.D. in occupational medicine and industrial hygiene, subgroup of molecular epidemiology, from an Italian University Consortium in 1993, and qualified for the associate professorship in occupational medicine and industrial hygiene in the Italian Universities in 1998. Dr. Landi received tenure at the Genetic Epidemiology Branch (GEB) in 2006. Dr. Landi is Associate Professor of Epidemiology at The Johns Hopkins University, Bloomberg School of Public Health, Baltimore, MD, and Adjunct Professor of Epidemiology at the George Washington University, School of Public Health and Health Services, Washington, D.C.
Research Interests
To study the genetic and environmental determinants of lung cancer using an integrative approach that allows the investigation of the process that begins with smoking initiation and persistence, continues with lung cancer development, and ends with progression to disseminated disease or response to therapy and survival.
To investigate the genetic and environmental determinants of cutaneous malignant melanoma in the general population and in high-risk families; in particular, to explore the relationship of UV radiation, pigmentation, and other host factors in the etiology of melanoma. See the MelaNostrum Consortium for more information.
To examine the role of dioxins on cancer risk in highly exposed populations, by means of markers of exposure and early effect.
To explore new approaches using high-throughput techniques and genome-wide association studies in the etiology of complex diseases.
To understand lung cancer etiology in never smokers. See the Sherlock-lung study for more information.
Press Contacts
To request an interview with NCI researchers, contact the NCI Office of Media Relations.
ncipressofficers@mail.nih.gov | 240-760-6600