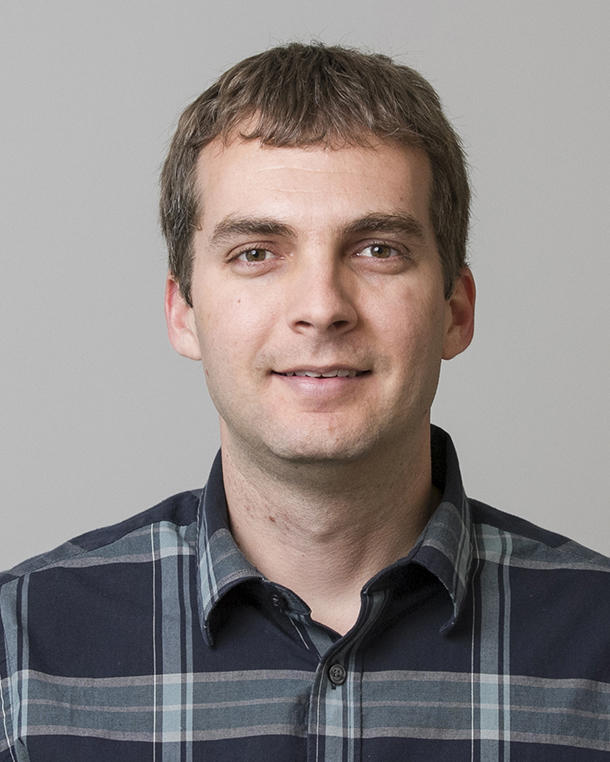 Mitchell Machiela, Sc.D., M.P.H.
Earl Stadtman Investigator
Division of Cancer Epidemiology & Genetics
NCI Shady Grove | Room 7E108
Biography
Dr. Machiela received his M.P.H. in epidemiology from the University of Michigan and his Sc.D. in epidemiology from the Harvard T.H. Chan School of Public Health. His doctoral thesis focused on germline genetics and prostate cancer risk. Dr. Machiela joined the Laboratory of Translational Genomics as a postdoctoral fellow in 2012, and transitioned to the Laboratory of Genetic Susceptibility in 2015. In 2016, he was promoted to research fellow. Dr. Machiela was appointed to the position of Earl Stadtman Tenure-Track Investigator in 2017.
Research Interests
Dr. Machiela's research is focused on elucidating the role of germline variation and somatic mosaicism in cancer risk. He is leading studies of large-scale genetic mosaicism to investigate the causes of acquired mosaic alterations and their impact on cancer risk. He also conducts and analyzes genetic association studies to elucidate the underlying genetic architecture of different cancers (e.g. pediatric and common adult cancers).
Genetic Mosaicism
Genetic mosaicism results from an acquired DNA mutation that is present in some of the body's cells but not in others. A person with mosaicism has a mixture of normal and mutated cells. Dr. Machiela has published findings that estimate the frequency and distribution of mosaicism in existing genotyped collections of blood and buccal DNA. He is utilizing an unparalleled set of genotype data – 200,000 DCEG samples, 500,000 genotyped samples from the UK Biobank, and a merged international mosaicism consortium of over 1 million samples – to expand the size and scope of his research on mosaicism and cancer risk.
Relatively little is known of the mechanisms that initiate and select for mosaic alterations. Results from previous work suggests inherited germline variation (e.g. at TCL1A) or environmental exposures (e.g. smoking) may predispose to mosaicism. Dr. Machiela is utilizing genotyped samples from the UK Biobank and other datasets to examine endogenous and exogenous factors influencing acquisition of detectible mosaicism.
Acquired mosaic alterations have abundant potential to inform cancer etiology and drive oncogenic change. Dr. Machiela has found evidence to suggest that mosaicism increases cancer risk for hematologic malignancies and select solid tumor subtypes. He will continue to examine the influence of mosaicism on cancer risk in various populations and tissue types.
Genetic Architecture of Cancer
Dr. Machiela and colleagues have published several genome-wide association studies (GWAS) of common adult cancers. He is working to better understand the genomic architecture of cancer by performing genetic association studies in pediatric cancers, expanding association studies to incorporate whole-exome/genome sequencing data, and combining data on germline and somatic variation to better understand cancer genetic etiology and improve risk prediction.
Pediatric cancers like Ewing sarcoma (ES) provide a unique opportunity to study a homogenous tumor with potentially larger genetic contribution to risk. Dr. Machiela is leading a GWAS on ES to identify susceptibility regions and elucidate the underlying genetic architecture of ES.
Dr. Machiela is the creator of a web-based tool, LDlink, which interactively explores linkage disequilibrium across 1000 Genomes population groups. LDlink is tailored for investigators interested in mapping disease susceptibility loci by generating output linking correlated alleles and highlighting putative functional variants. He is also the creator of AuthorArranger, an online tool that helps researchers and consortia create and format title pages for journal submission.
Press Contacts
To request an interview with NCI researchers, contact the NCI Office of Media Relations.
ncipressofficers@mail.nih.gov | 240-760-6600