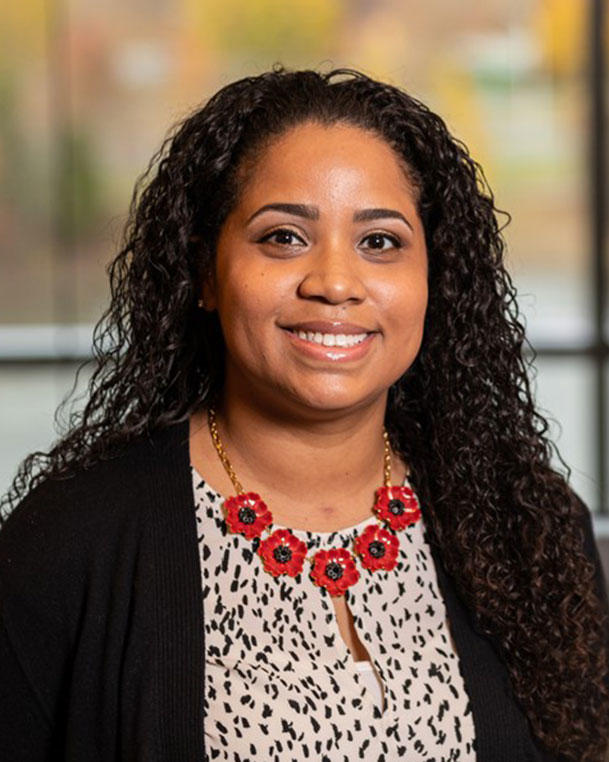 Jennifer McGee-Avila, Ph.D., M.P.H., C.H.E.S., C.P.H.
NCI Shady Grove | 6E214
Jennifer McGee-Avila joined DCEG as a postdoctoral fellow in the Infections and Immunoepidemiology Branch in 2021. She earned her Ph.D. in Urban Systems from an interdisciplinary program between Rutgers School of Nursing and the New Jersey Institute of Technology, Newark. For her dissertation research, Dr. McGee-Avila utilized mixed methods approaches to examine multilevel contextual factors that influence cervical cancer screening among women with HIV in New Jersey Ryan White Part D clinics. Prior to joining DCEG, Dr. McGee-Avila worked at Rutgers School of Nursing as a program manager for the AIDS Education and Training Center.
In DCEG, Dr. McGee-Avila is interested in descriptive epidemiology, cancer prevention in people with HIV, and health disparities research. She is currently examining cancer risk and cancer burden in people with HIV, using large medical claims databases and epidemiology population-based cohorts, under the mentorship of Meredith Shiels, Ph.D., senior investigator. Dr. McGee-Avila was selected to participate in the 10th cohort of the NCI Sallie Rosen Kaplan Postdoctoral Fellowship for Women Scientists, a highly competitive fellowship aimed at preparing female postdoctoral fellows to transition to independent biomedical research careers.