Radiation Epidemiology Branch
Understanding the link between radiation exposure and cancer
The research mission of the Radiation Epidemiology Branch (REB) is to identify, understand, and quantify the risk of cancer in populations exposed to medical, occupational, or environmental radiation, and to advance understanding of radiation carcinogenesis.
Research Areas
REB investigators carry out a wide range of epidemiological, genetic, and radiation dosimetry research to quantify risk, identify susceptible populations, and carry out advanced exposure assessments. Learn more about REB research areas.
Fellowships
REB fellows enjoy unique opportunities to plan, conduct, and publish results of a variety of research studies, while receiving training in radiation epidemiology, biostatistics, molecular epidemiology, radiation biology, and cancer risk assessment from radiation exposure.
Tools and Resources
REB investigators offer a variety of radiation tools and resources developed to support research into radiation and cancer risk.
The Chernobyl Accident 30 Years Later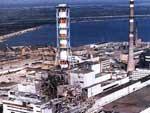 REB Highlights
Association of chemotherapy for solid tumors with development of therapy-related myelodysplastic syndrome or acute myeloid leukemia in the modern era. Morton LM, et al.
Benzene exposure response and risk of myeloid neoplasms in Chinese workers: A multicenter case-cohort study. Linet MS, et al.
Trends in pediatric central nervous system tumor incidence in the United States, 1998-2013. Withrow DR, et al.
Patterns of cause-specific mortality among 2053 survivors of retinoblastoma, 1914-2016. Kleinerman RA, et al.