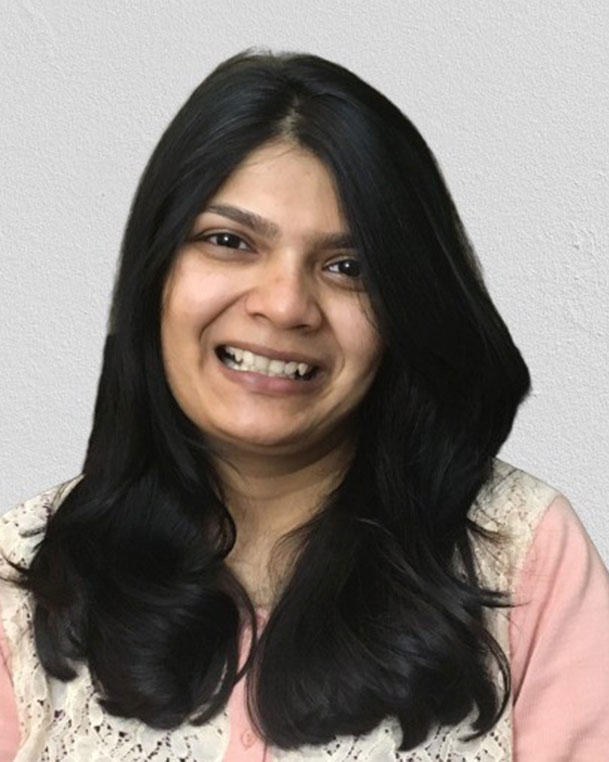 Kanan T. Desai, M.D., M.P.H.
NCI Shady Grove | 6E554
Biography
Dr. Desai earned her medical degree in 2010 and completed a residency in community medicine in 2014 in Surat, India. She focused her research on HIV in Gujarat state for her thesis. As a resident in community medicine, she worked on infectious diseases, maternal and child health, and immunization monitoring. Dr. Desai spent a year working with UNICEF and the Ministry of Health in Gujarat on a health system strengthening project regarding water, sanitation, and hygiene in health facilities, including training on infection management and reproductive health. She then earned an M.P.H. from Hebrew University, Israel, where she completed a thesis project on telomere length dynamics and pulmonary function. She joined DCEG as a special volunteer in 2017, became an ORISE Fellow in 2018, and a staff scientist in May 2020.
Research Interests
Dr. Desai's research interest is to contribute to the development and evaluation of new cervical cancer screening and clinical management technologies that are affordable, scalable, and sustainable in low-resource settings.
She is playing a critical role in the direction of the HPV-AVE (PAVE) study for the resource-limited settings under the Moonshot Initiative, "Accelerated Control of Cervical Cancer" led by Mark Schiffman, M.D., M.P.H. The strategy combines self-sampling for HPV testing with extended genotyping; HPV-positive women are secondarily tested for risk of precancer using a smartphone-based deep-learning algorithm for automated visual evaluation (AVE) of cervical images for risk-based management. She is leading the risk-informed re-design and validation of the isothermal amplification-based rapid, low-cost HPV typing assay. She is also examining the considerations required to adopt AVE and other AI-based diagnostic assays as clinical tests. In addition, she is playing a leading role in the planning of a multi-centric field study of ~100,000 women to evaluate the accuracy of the HPV-AVE strategy.
In a community-based field research study involving screening 10,000 women in Nigeria (Project Itoju Phase 3), Dr. Desai has demonstrated the feasibility and acceptability of HPV-AVE strategy and is comparing three AVE triage methods based on simple cellphone imaging, an enhanced cellphone method, and digital images taken by a high-quality colposcope, under the direction of Dr. Schiffman. In addition, she is studying the prevalence and carcinogenicity of specific HPV genotypes/variants in the Nigerian population. 
Dr. Desai's work also focuses on how to screen women safely for cervical cancer and other diseases in the COVID19 era.