Current Fellows in the Trans-Divisional Research Program
Aaron Bernstein, M.Phil. - Predoctoral Fellow
Aaron Bernstein, M.Phil., joined the Integrative Tumor Epidemiology Branch (ITEB) as a predoctoral fellow in August 2019 and is now a fellow in the Trans-Divisional Research Program. Mr. Bernstein earned his master's degree in epidemiology at University of Cambridge, where, under the supervision of Dr. Paul Pharoah and Dr. Serena Nik-Zainal, he completed a bioinformatics thesis on the association between germline risk-conferring variants and somatic mutational signatures in breast cancer. As an ITEB fellow, as well an NIH Oxford-Cambridge Scholar and a Gates Cambridge Scholar, Mr. Bernstein has continued on to pursue a Ph.D. at Cambridge. Under the supervision of Montserrat García-Closas, M.D., Dr.P.H., DCEG Deputy Director and ITEB Acting Chief, Jonas Almeida, Ph.D., DCEG chief data scientist, and Dr. Pharoah at Cambridge, Mr. Bernstein is performing research focused on the development of machine learning algorithms for the identification and prognostic evaluation of tumor-infiltrating lymphocytes in breast cancer histology slides. Mr. Bernstein's ultimate goal is to become a physician-scientist with a specialty in oncology and research focuses on the application of machine-learning to cancer genomics and histology. Through a predoctoral fellowship in ITEB, Mr. Bernstein is able to pursue collaborations with international leaders at the NCI, the University of Cambridge, and beyond, promoting the integration of his research directly into the clinic and helping to inform patient treatment globally.
Parichoy Pal Choudhury, Ph.D. – Research Fellow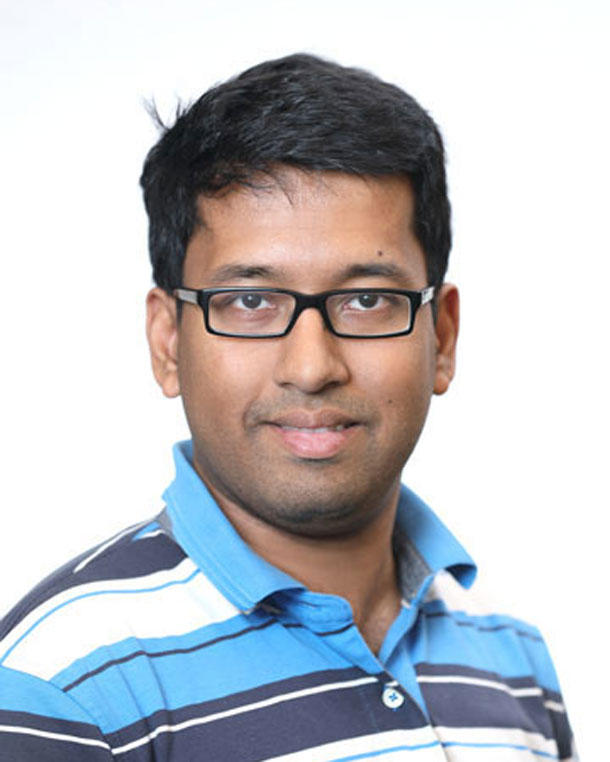 Parichoy Pal Choudhury, Ph.D., joined DCEG as a research fellow in 2019. He earned his bachelors and masters degrees in statistics from the Indian Statistical Institute (2008 and 2010, respectively) and a Ph.D. in biostatistics from the Johns Hopkins Bloomberg School of Public Health in 2016. Dr. Pal Choudhury's doctoral research focused on scientific and etiological questions using multiple data sources in scenarios where a single data source does not suffice. He continued his postdoctoral research with Dr. Nilanjan Chatterjee at Johns Hopkins, with a major focus on developing methods and software for independent validation of risk prediction models in prospective cohort studies that employ complex two-phase sampling. In the Trans-Divisional Research Program, Dr. Pal Choudhury continues his research on risk prediction methods—specifically, studying the heterogeneity of risk factor associations across breast cancer subtypes and developing and validating subtype specific risk prediction models among women of both European and non-European ancestries. He is working under the mentorship of Montserrat García-Closas, M.D., Dr.P.H., DCEG Deputy Director and ITEB Acting Chief. He is also developing and validating models for predicting risk of mortality using data from the NIH-AARP Diet and Health Study and the Prostate, Lung, Colorectal, Ovarian Cancer Screening Trial.
Alaina Shreves, B.S. – Postbaccalaureate Fellow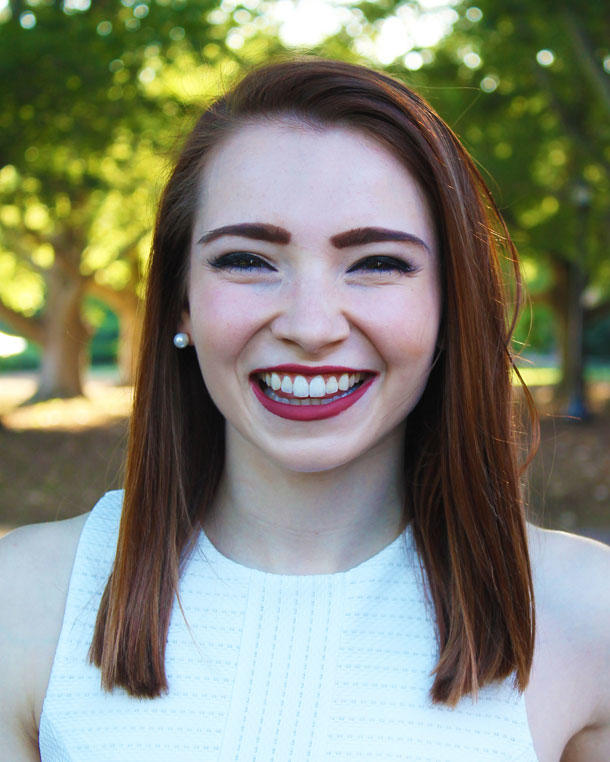 Alaina Shreves, B.S., joined DCEG as a postbaccalaureate fellow in June of 2018. She is a first-year student in the Masters of Science in Epidemiology program at the Harvard T.H. Chan School of Public Health. Before joining DCEG, Ms. Shreves received her degree in neuroscience and public health from the College of William and Mary. She was an Amgen Scholar at the National Human Genome Research Institute of the NIH, where she conducted life course epidemiology research under Dr. Laura Koehly. Her evolving interest in big data and health disparities led her to complete a senior honors thesis exploring the life course epidemiology of sickle cell disease and the detrimental impact of historically racist health policies with collaborators at William and Mary, the NIH, and Oxford University.
In DCEG, Ms. Shreves works with Mia M. Gaudet, Ph.D., on the Connect for Cancer Prevention Cohort Study. She primarily assists with the production of study materials, creates dynamic workflows for public presentations, and leads the development of study questionnaires. She also works with Robert Hoover, M.D., Sc.D., and Rebecca J. Troisi, ScD., on a variety of descriptive and reproductive epidemiology projects. Her primary research interests include women's cancers and reproductive health disparities.